Uncovering the Universal Potential of Childhood V.
Online Montessori Conference
Join us for our 5th Montessori conference, which gathers Montessori experts from around the world for seven days of information-packed sessions exploring Montessori for Babies and Toddlers. 
The conference will be jam-packed with lectures from world-class Montessorians, doctors, teachers, parents, and writers from all over the world. 
And this event is totally FREE!
Are you wondering how to use Montessori practices with babies and toddlers?
Do you sometimes have questions like these?
Is Montessori really something you can do with a baby?

What does it look like to set up the nursery according to Montessori principles?

How do you introduce playthings "the Montessori way"?

What if there are learning differences or special needs?

How do you navigate discipline with a strong-willed two-year-old?
Why do toddlers so often say 'no'?

Knowing multiple languages is extremely rewarding and useful in today's world. Can you teach babies multiple languages at the same time?

You have heard about the 'prepared environment' as a means to support physical and psychological development from birth. How do you prepare your home to apply Montessori practices?

How do you enable independence and confidence in children?
If you are a new parent or teacher, or one with years of experience, you might be looking for an introduction to these topics, a validation of your practices, or a deep-dive into Montessori principles and practices.
No matter where you are on your Montessori journey, this conference can answer your questions and deepen your understanding.
Conference lectures will be streamed online over the course of three days, on 10–12 May, 2023, free to all attendees. Premium pass holders can have access to all conference lectures at any time during and after the conference.
Our Premium Pass will make your conference experience even richer and last beyond the seven days it's streamed live! Premium pass holders have: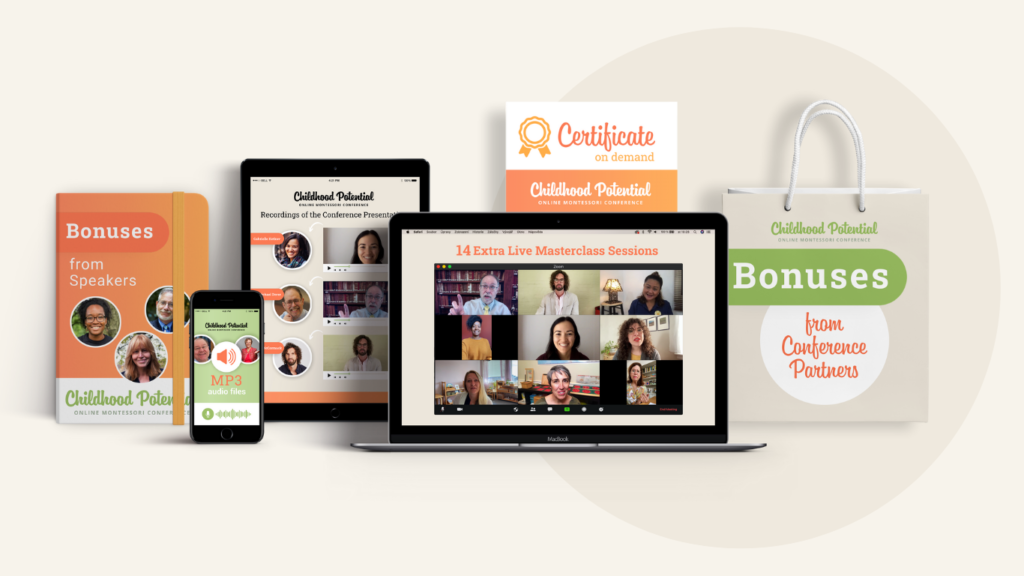 Unlimited one-year access to all recordings
Downloadable MP3 audio of all the lectures
Certificate of attendance upon request
Bonuses from speakers and sponsors
Add comments and ask questions to lecturers
Support for disadvantaged Montessori schools
I am thrilled and impressed with your very professional, uplifting and illuminating conference! Wow! Of course I've had to purchase it because there's so much information to digest. The speakers I've listened to have been powerfully moving.
I am always amazed by the diversity in opinions and practices under the Montessori approach presented at your conferences. At this time I think your work has the greatest impact on the Montessori community as a whole. I thank you for your absolutely amazing work that has such a great impact on spreading Maria Montessori's message. Thank you for working so hard to include so many different voices.
100% recommended for everyone. This goes beyond being a parent, and teachers. All families should embrace the Montessori way of life. I am very glad I was mentally ready to absorb all the great talks and it was a life changing experience. I am calmer, I know better, and it gives me a whole new perspective on how I see things and even how other people see me in a matter of 7 days. The vast experience and background of the speakers were hands down amazing! Montessori goes beyond all those pretty things on the shelves.
My overall experience was amazing. Thank you so much for organizing such an incredible event. It's sooo nice to be a part of such a community and understand what the speakers are talking about and learning something new and important. I would recommend this conference to anyone who is dealing or is going to deal with children: parents, teachers, caregivers, psychologists, neuropsychologists and so on. The speakers were giving immaculate lectures and sharing important experiences with the audience.
I am blown away by the quality of speakers gathered for this series. The topics presented were imperative to a truly successful Montessori upbringing and I could not be more thankful for all the knowledge and resources shared. I feel confident, prepared, and committed to be a safe Montessori at Home parent to my almost one year old daughter. Thank you so much!
The conference was wonderful. There were many things that would help me in raising the children and I already started practicing some of them. I tell all my friends about the conference and how much it helped me solve some of my dilemmas.
It was great! I am looking forward to the future ones! Thank you so much for this. I will definitely recommend this to the Montessori school I used to work for. The nuggets of wisdom here are so inspiring! It will definitely benefit children at home and at school.👍🏼
This was a fantastic resource with something for all Montessorians.I would highly recommend this to friends. High quality professional development for free or at a reasonable cost.
I'm glad I attended, right away I noticed myself being more relaxed with my son and less caught up in what he should be doing. I'm enjoying him more, observing his curiosity and allowing him the opportunity to show me what he is capable of and interested in. It has led to greater cooperation and made the days smoother and more enjoyable. Well done!
Great way to dive into and learn more about the Montessori philosophy and practice, there is something for everyone to grow, learn and expand their knowledge.
I always get excited for these conferences. I know by the end I'm going to feel encouraged, challenged, and excited about raising my family with Montessori principles. I would tell a friend "Find a topic that interests you and listen, you won't be disappointed!"
I am a gestalt psychotherapist, and I have a two year old daughter. This conference was a real refreshment in my life. I received a lot of practical guidance for both private and professional life. Thank you for giving everyone the opportunity to attend, I believe that this also gave the power and great impact on the world level that this conference will have.
In an effort to make this event accessible to anyone in the world who is interested, we are making this conference FREE. Register below to gain access to all the talks during the conference! 
Free Pass includes 24-hour access to each day of conference lectures during the day when they are streamed.
One year access to all lectures:
+ audio versions of all lectures
+ bonuses from speakers and partners
+ certificate of attendance
+ full support of our work and our projects
Early bird price offer ends on X May, 2023.
With Premium Pass, you'll get bonuses from our partners!
Through her work, Maria Montessori found that all children have unlimited, unbiased, and profound potential through what she called the Absorbent Mind. This potential is so profound that the only limits to a child are the limits of the environment in which they live and play.  
In any environment for children under six years of age, the role of the adult is the most important. We can best aid the child by preparing ourselves intellectually and spiritually. As parents, caregivers, role models, and guides, we will explore at this conference how to best prepare an oasis of peace for children, whether in a school, home, community, or a homeschooling family.
Our conference goes beyond just preparing the environment. It fosters an understanding of how the mind of the child works and what it needs in any culture or place.
Montessori is a powerful global movement. It can uncover the universal potential of every child around the world.
We pledge to donate part of the profit from the conference and courses to help Montessori schools who take care of children in less advantaged parts of the world. With deep respect and love, we are proud to present to you several projects we have chosen to support! 
The conference is organized by a team of Montessori enthusiasts, teachers and parents.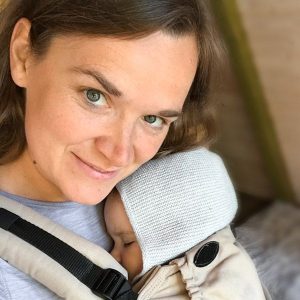 Lucie Hajkova
Speakers and Support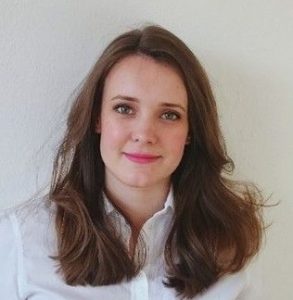 Pavlina Tvrdikova
Influencers and Marketing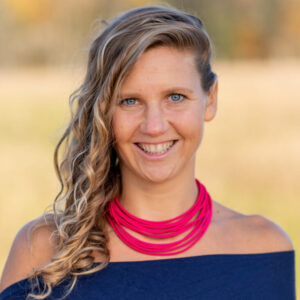 Frequently asked questions 
I placed my order, but have not received a confirmation email with information about how to access my purchase. Is there a delay?
Sorry about that! Our system automatically generates a confirmation email and immediately sends it. There are a few common issues:
You use Gmail and the email has landed in your 'Promotions' tab. The email somehow landed in your Junk or Spam folder. You used a different email address than the one you registered with for the free pass when you placed your order, you'll likely find it in that inbox.
You've marked one of our emails as Spam. When this happens, our system is forbidden from sending any email communications to you.

If you are still unable to find your confirmation email, please send us an email.
I missed the session and now it won't let me view it. What's the deal?
Sorry you missed it! Unfortunately, we must stick to our schedule since we have a lot to cover during a 7-Day period.

Another way to see any missed sessions (or to view those later in the week) is to purchase a Premium Pass, where you'll get immediate access to all the expert sessions plus bonuses.
Will I get a certificate for attending the conference?
Yes. We will issue a certificate to those who will buy the Premium Pass. Unfortunately we are not able to issue certificate with the free access. We can not guarantee that our certificates will be accepted by any particular organisation. You have to fill in a form on your dashboard for the certificate after the conference is over. 
Can I ask questions to the speakers?  
Yes, but only with a Premium Pass. During the conference week you can ask any questions under each video. We will try to get our speakers to answer your questions as soon as possible. 
Where will I find the promised bonuses from speakers and partners?
After you buy your Premium Pass, you can find all the bonuses and videos in our membership site. Bonuses, as well as videos, will be available from November 7th.
Can I purchase unique sessions separately?
Unfortunately not all of them. The conference package will always stay "a package". Only some of the videos will be sold separately and for a higher price than as part of the package.