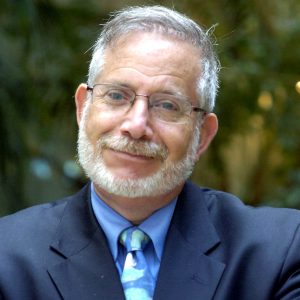 Tim Seldin, M. Ed. – AMS:
Living the Montessori Way
Some years ago, Paul Epstein and I wrote a book called The Montessori way  Our premise is that the ideas that Maria Montessori proposed did not begin with her. While they are not unique to her, they are extraordinary, 
Montessori developed a replicable, sustainable, adaptable system-of-systems that you and I call that the Montessori way. It is so much more than a curriculum and method of instruction. It is a way of nurturing children's sense of personal agency, curiosity, imagination, tenacity, and wonder. 
Montessori is a way of life for us as adults, as well as for children. It should inform how we work with one another in our schools. It is a way of providing inspired leading classrooms, schools, businesses, boardrooms, and in civil life. 
There is a way of living Montessori in our home with our partners, children, and extended families. It is a path toward a better tomorrow and a more fulfilling and joyful life today. 
In this talk, I will explore the fundamental principles and interpersonal social norms that attract parents and great teachers to our schools and keep them engaged, how to lead a Montessori classroom or a community of Montessori educators and families as a circle of partnership and connection.
Age group:  0-6
Lecture duration: 72 minutes
Date: April 2021
Tim is the President of the Montessori Foundation and Chair of the International Montessori Council. He is a co-founder of the Center for Guided Montessori Studies and Co-Director of its Montessori School Leadership Certification Program.
His more than forty years of experience in Montessori education includes twenty-two years as Headmaster of the Barrie School in Silver Spring, Maryland, which was his own alma mater from age two through high school graduation. Tim was the co-founder and Director of the Institute for Advanced Montessori Studies, the Center for Guided Montessori Studies, and currently also serves as the Head of the New Gate School in Sarasota, Florida. He earned a B.A. in History and Philosophy from Georgetown University, an M.Ed. in Educational Administration and Supervision from The American University, and his Montessori certification from the American Montessori Society. Tim Seldin is the author of several books on Montessori Education, including his latest, How to Raise An Amazing Child, The Montessori Way with Dr. Paul Epstein, Building a World-class Montessori School, Finding the Perfect Match - Recruit and Retain Your Ideal Enrollment, Master Teachers - Model Programs, Starting a New Montessori School, Celebrations of Life, and The World in the Palm of Her Hand.
Tim is the father and step-father to five former Montessori students, and the grandfather of a new generation of Montessori students. He lives on a small vineyard north of Sarasota, Florida with his wife, Joyce St. Giermaine, their many horses, dogs, and cats.