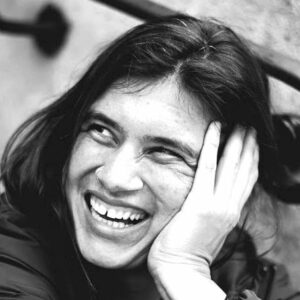 The Montessori midwife: Understanding the basic needs of the mother and the unborn and newborn child
As a Montessori Directress, it is our role to create an environment that meets each individual child's needs and to elicit spontaneous learning. It is similar for the birth attendant caring for the pregnant, labouring and new mother with her newborn. When we know and have internalised the basic needs of the woman and her baby we are able to create an environment where the spontaneous birthing and bonding of the mother and baby can take place. 
The Montessori Directress understands the prepared environment and the sensitive periods of the child, and in a similar way, the birth attendant must understand the sensitive periods of the mother and the baby.
"One cannot help an involuntary process, the point is not to disturb it."  - Michel Odent
"To assist a child we must provide him with an environment which will enable him to develop freely." - Maria Montessori
Age group:  0-3
Lecture duration: 58 minutes
Date: April 2021
I am trained as a Certified Professional Midwife (NARM), a doula (WOMBS (ZA) / Paramanadoula (UK)), and a Helping Babies Breathe and Helping Mothers Survive facilitator and master trainer.
Originally born in Switzerland, I moved to South Africa with my South African-born mother and younger sister when I was eight years old and have lived there ever since. My mother Carol, bought a protea flower farm an hour outside of Ceres ( a small town, approximately 2 1/2 hours from Cape Town) and accidentally 'fell' into catching the babies of the local farm labourers who called for her because she had 'healing hands.' My mother was the midwife for my first birth.
The mother of four home birthed children, I trained as a WOMBS doula with Irene Bourquin in 2009.
I completed the Paramana doula course with Dr Michel Odent and doula Lilliana Lammers in London in 2010 and studied Advanced Midwifery with Ina May Gaskin, Pamela Hunt and the Farm Midwives in 2011.
With colleague Lana Petersen, I started Home Birth South Africa in 2010,  a web database for those seeking information and advice on home birth in South Africa. Together, we also run the Cape Town Home Birth Gatherings, a quarterly gathering for those seeking information and support on home birth in Cape Town and surrounds.
I am part of the team that organises The Cape Town Midwifery and Birth Conference, which is aimed at sharing and collaboration between South African birth professionals and the women they serve for the purpose of promoting and supporting safe pregnancies and births.
For more information on Ruth Ehrhardt and to follow support her projects and work please visit truemidwifery.com
Ruth's book The Basic Needs of a Woman in Labour is a very simple 32-page booklet that summarizes the very basics of what we need to understand to create the optimal environment for birth. If you wish to order copies of the book please contact Ruth directly at truemidwife@gmail.com
The book is available as a paperback and ebook in English, French, Dutch, German, Swedish, Russian, Ukrainian, Setswana, Turkish, Arabic, Spanish, Brazilian Portuguese, Italian and soon in isiXhosa, Hebrew and Afrikaans.