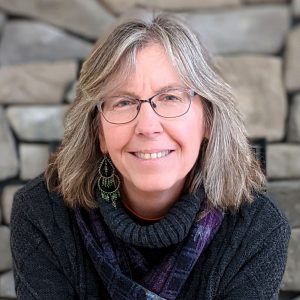 The environment of life after birth
We will focus on the months following birth, as the infant interacts within the
environment of the family, transitioning and adapting to life in the world. During this period, both mother and baby move through a natural process of attachment and separation, helping each other come into acceptance of their new lives.
We will explore the needs of the newborn, living in the period of the Unconscious Mind, and the Sensitive Periods, as well as areas of care in the home environment. This process centers on relationship and connection, which is essential and ongoing.
Age group:  0-3
Lecture duration: 52 minutes
Date: April 2021
Pamela Green is the mother of two sons, a Montessori parent, and Grandmother. She is the owner of Ananda Montessori, a Montessori Playgroup in North East, Pa. She has been teaching and administrating in Montessori as a credentialed (Early Childhood, Elementary I & II, Parent-Infant Facilitator Training), and Positive Discipline Parent Educator, for over thirty years. Since 1990, she has served as a birth doula, midwife assistant, and childbirth educator. In addition, Pamela offers online courses on parenting, creating Montessori Playgroups and Positive Discipline, and is a consultant and mentor to teachers, staff, schools, and parents, worldwide. Along with these activities, Pamela loves to spend time outdoors, gardening, reading, and sailing on the waters of Lake Erie.
You can follow Pamela here