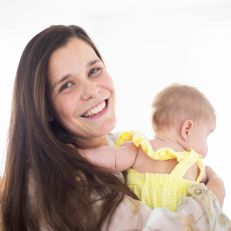 From baby to toddler – How to follow your Montessori child
Welcoming a child into your home is the most precious moment for a family but it can also be a transitional period for everyone involved. During our time together we will reflect on how we can prepare the environment for welcoming the Montessori baby into our home and how to transform the home to prepare for a moving toddler. We will talk about how to set up the spaces and how to accompany you and your child throughout the first years of life. We will talk about sensory periods, respect, order, outcome of independence, Montessori activities, curriculum, and how to encourage parents to see how the child is our most precious teacher.
Age group:  0-3
Lecture duration: 43 minutes
Date: April 2021
Neus holds a bachelor's degree in Early Childhood and Elementary Education and Master's degree in Early Childhood Education with emphasis in Montessori Education. After graduating, She moved to Italy to complete a Master in Educational Psychology from the Università degli studi di Firenze.  I was drawn to Montessori while living in Italy and I started pursuing my Montessori certifications in the US. I hold Montessori credentials for 0-3, 3-6 and for Parent- Infant and Child. 
She has been a Montessori Toddler and Early Childhood Certified Teacher for the past ten year and also a Montessori consultant for different schools in New England. Neus was drawn to the Montessori philosophy because of the hands-on approach to learning and the emphasis on the individual child as well as their responsibilities and independence. She enjoys working with children, and loves watching their eyes light up when they grasp a new concept. 
She has recently become a mom of a wonderful girl. She offers 1:1 Infant and toddler parent consultations and workshops. Connect with her through her Instagram page @montessorianbyheart , her website www.montessorianbyheart.com or send her an e-mail at hello@montessorianbyheart.com