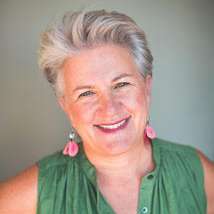 Welcoming positive discipline into your Montessori home
Living with young people can be challenging at times. But it doesn't have to be that way forever.  
In this masterclass, you'll learn the benefits of introducing Positive Discipline tools into your home.
 We'll determine together what your parenting style is and how to make the most of it.  
You'll learn why punishment is almost never the answer to discipline and what to do instead.
We all want to be kind loving parents yet we don't always have the tools and strategies necessary to do so, especially if that is not the way we were raised.
You'll learn important strategies on how to cultivate cooperation in your home as well as discover a powerful tool to 'really' know what your child needs at any given moment.
Age group: 3-12 years
Lecture duration: 59 minutes
Date: April 2021
Jeanne-Marie Paynel, M.Ed, is a Parenting Mentor and Home Consultant guiding parents to let go of feeling overwhelmed and enjoy raising self-sufficient and resilient children with ease.
She's the host of The Art of Parenting podcast and founder of Your Parenting Mentor (formerly Voila Montessori) where she guides expectant parents, caregivers, and parents of young children to prepare their homes and themselves for children to thrive during the first years of life. 
She believes that a supportive and peaceful atmosphere at home will allow every child to flourish as an independent confident and capable learner. She combines her three passions: Montessori, Conscious Parenting, and Positive Discipline.
Her mission is to help parents appreciate the true importance of their role - not as servants or teachers, but as supporters and guides of their children's natural development.