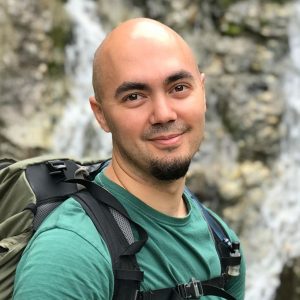 Education in Nature offers children unique, unparalleled sensory experiences, and is the most effective increase in mental and physical well-being. In nature, children develop their empathy, patience, and self-confidence, attitudes such as curiosity, responsibility, and empowerment, skills such as observation, communication, collaboration, and problem-solving. Its goal is on the process of learning, not the end result, thus children become more creative, critical, reflective, intuitive, innovative, and active thinkers.
Age group: 
Lecture duration: 39 minutes
Date: April 2021
I am a curious biologist, visual artist, storyteller, National Geographic Educator, and have been an explorer since I was 5 years old. I have worked for 10 years in Educational and Scientific research at the National Natural History Museum and for the past 5 years, I work as a Naturalist Teacher at Karin's Kids Academy, Bucharest, Romania.
Knowing that play is the most effective way children learn, I develop innovative play-based educational projects in Early Childhood Education at Karin's Kids Academy and I inspire children to develop their Explorer's Mindset through authentic learning experiences.