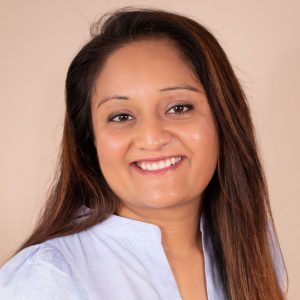 Raising a peaceful child: The Montessori way at home
In this lecture, we will focus on the importance of the prepared adult, prepared
environment, creating a culture of spontaneous activity, observation, the role of an adult in the Montessori environment, and how to invite a child for a presentation.
Learner Outcomes:
● To further understand the relationship between child, the adult, and the Montessori
environment.
● To understand the importance of spontaneous activity in the learning experience.
● To create a culture of spontaneous activity through observation.
Age group: 3-6 years
Lecture duration: 70 minutes
Date: April 2021
I am a Primary & Elementary Certified Montessori Teacher.
Prior to becoming a parent, I worked as a teacher and as a
Curriculum Coordinator for many years in a Charter Montessori School.
I have a Masters in Elementary Education with specialization in Montessori. I have researched, designed curriculums and assisted my school in achieving AMS accreditation.
After becoming a mom, I have poured all my passion and experience into creating a culture of respect, love, and peace for my son.
You can check my subscription box of Montessori activity. It is researched and designed for age group 2-5. It comes with a book and activities that enhances the learning experience.