In an effort to make this event accessible to anyone in the world who is interested, we are making this conference free. Registration is required.
Discover the unlimited potential of childhood by signing up for the conference below. This free registration will give you access to all the pre-recorded talks from the program.
Get the most of the conference
Standard or Premium Pass will make your conference experience even richer and last beyond the seven days it's streamed live! Check out the following benefits of the passes: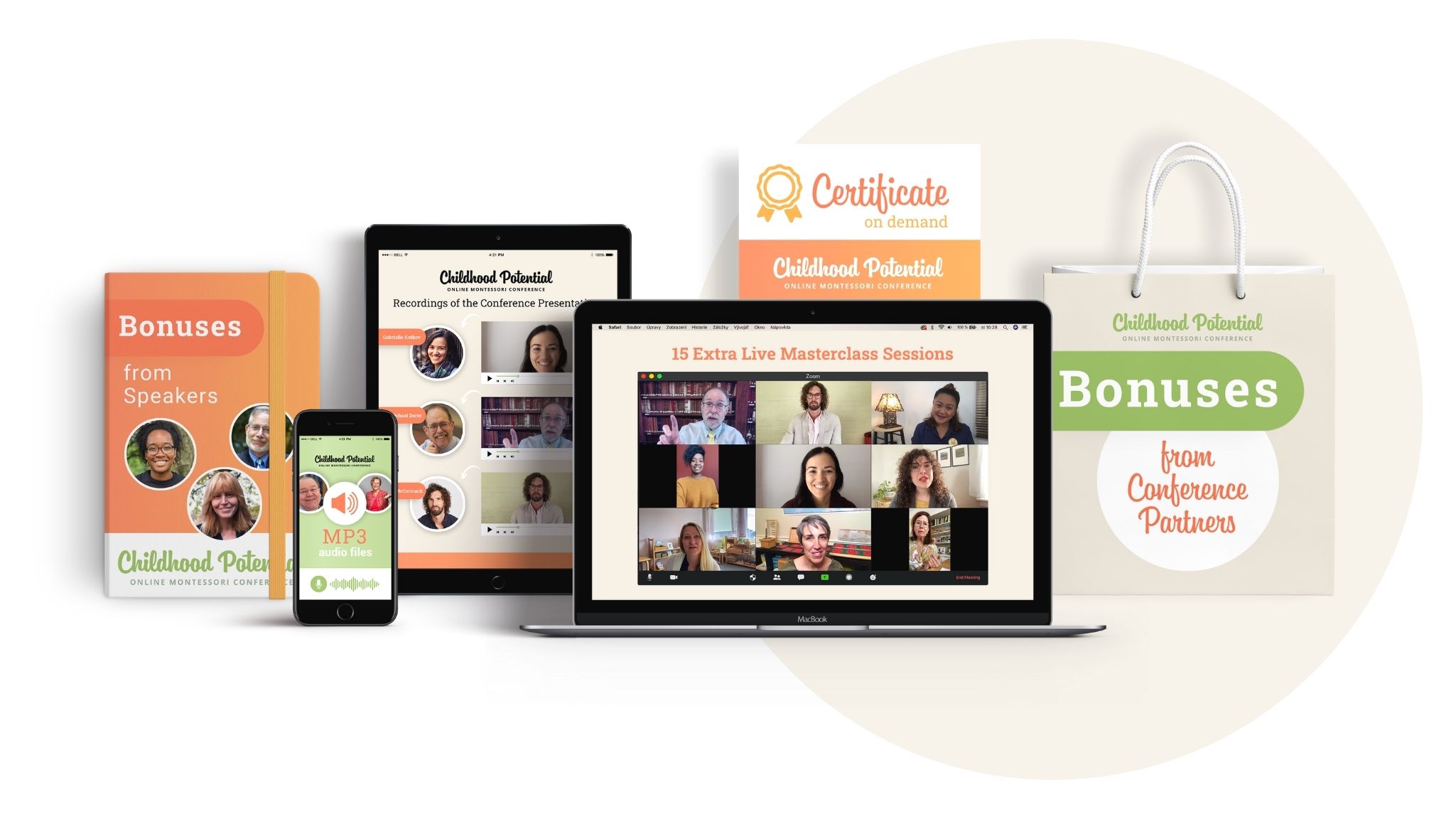 Access to Recordings
Get three month or one-year access to all the recorded sessions of our world-class experts. Watch the videos any time from the comfort of your home and rewatch if needed. You can refer back to a specific session when a new need or problem arises.
Downloadable audio
Learn on the go with all conference sessions converted into audio. Download them in MP3 format to your phone, music player, tablet, or computer, and listen to them whenever you want.
Certificate
We cannot issue certificates to the thousands of people who are attending the conference for free. That is why we have decided to issue a certificate of attendance only for those who buy the Premium Pass and ask for it.
Bonuses
Get special gifts from speakers and sponsors! These include free consultations with experts, useful printables, great discounts, and exclusive memberships.
Ask questions!
You will be able to add comments and ask questions under each one of the lectures. Most of the speakers will respond personally!
Support a great cause
We donate part of the profit from the conference to help educational projects and Montessori schools in less advantaged parts of the world.