Thank you, the registration form was succesfully submitted.

Conference registration
80%
Please take the following steps to complete your registration:
Check if your free conference ticket landed in your inbox

Open your inbox and find an email from info@childhoodpotential.com with subject "[Childhood Potential] Welcome! Your free ticket to the Childhood Potential online Montessori conference
 "
If you can't find the email, check your Spam or Promotions folder
If you find our email in Spam or Promotions folder, please mark it as "Not Spam" or drag it to your inbox to make sure that all following emails from us will reach you.
Open the email and find your FREE TICKET!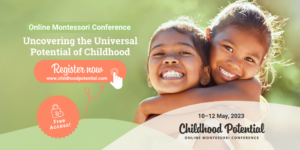 The email will also include further instructions. 
Join our Whatsapp group to be sure you don't miss anything!
Are you getting lost in your emails? Join our "one-way" Whatsapp group to get important announcements regarding the conference. Other participants won't be able to write into the group, just us.
To gain 1 year access to the lectures and conference content, register for the Premium Pass.
Will you need to access this invaluable content in the future?

Are you unable to attend the sessions live?

Do you want to be able to take a deeper dive into the content covered?
The Premium Pass is for you.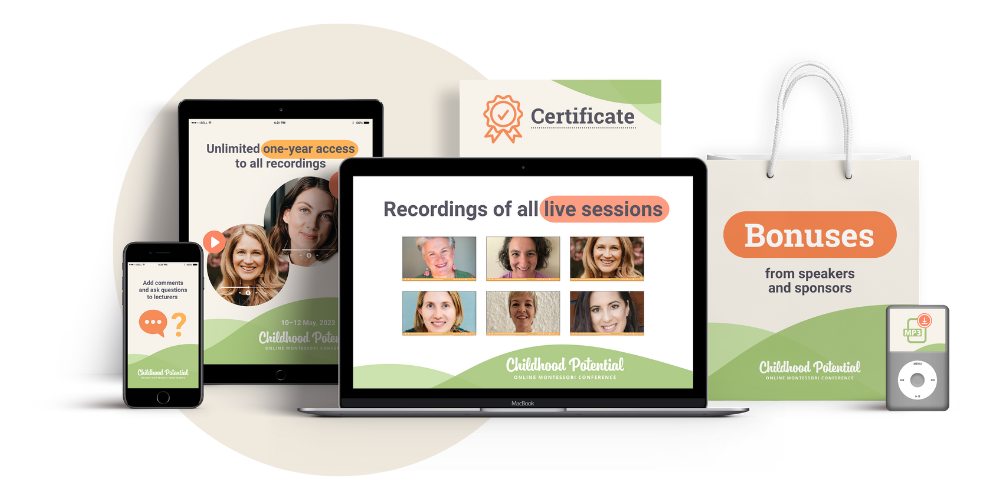 Our Premium Pass will make your conference experience even richer and last beyond the three days it's streamed live! Premium pass holders have:
Unlimited one-year access to all recordings
Recordings of all live sessions
Downloadable MP3 audio of all the lectures
Certificate of attendance upon request
Bonuses from speakers and sponsors
Add comments and ask questions to lecturers