Thank you, the registration form was succesfully submitted.

Conference registration
80%
Please take the following steps to complete your registration:
Check if your free conference ticket landed in your inbox

Open your inbox and find an email from info@childhoodpotential.com with subject "[Childhood Potential] Congrats! You're registered for the Childhood Potential online Montessori conference!"
If you can't find the email, check your Spam or Promotions folder
If you find our email in Spam or Promotions folder, please mark it as "Not Spam" or drag it to your inbox to make sure that all following emails from us will reach you.
Open the email and find your FREE TICKET!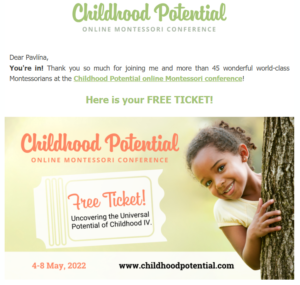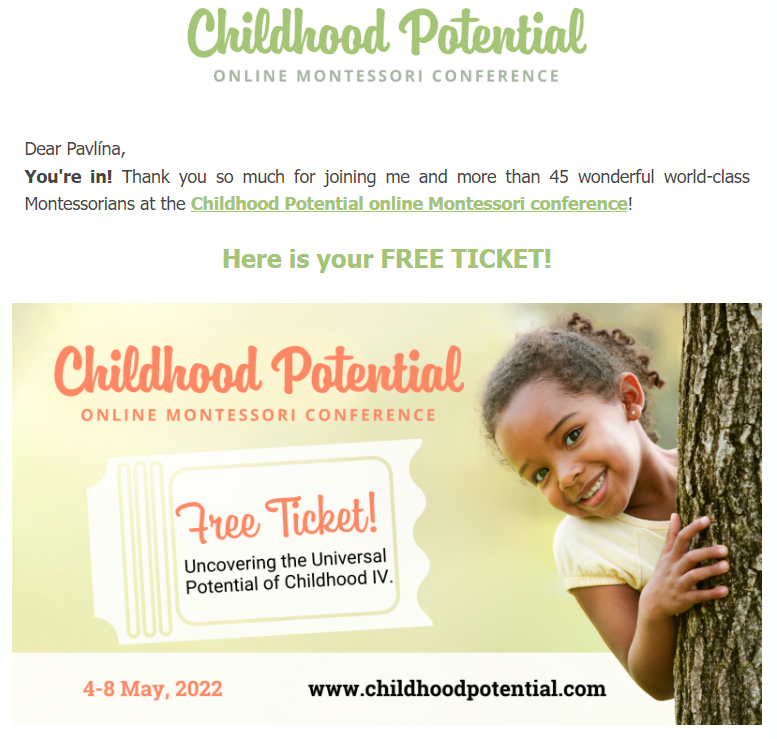 The email will also include further instructions. 
Join our Whatsapp group to be sure you don't miss anything!
Are you getting lost in your emails? Join our "one-way" Whatsapp group to get important announcements regarding the conference. Other participants won't be able to write into the group, just us.
Would you like to get exclusive access to LIVE masterclasses?