It's arrived! The book we've all been needing!!!
FREE LIVE Q&A SESSION
& BOOK LAUNCH CELEBRATION
Ask your questions about Montessori and come celebrate with us the launch of this new book, released on February 7!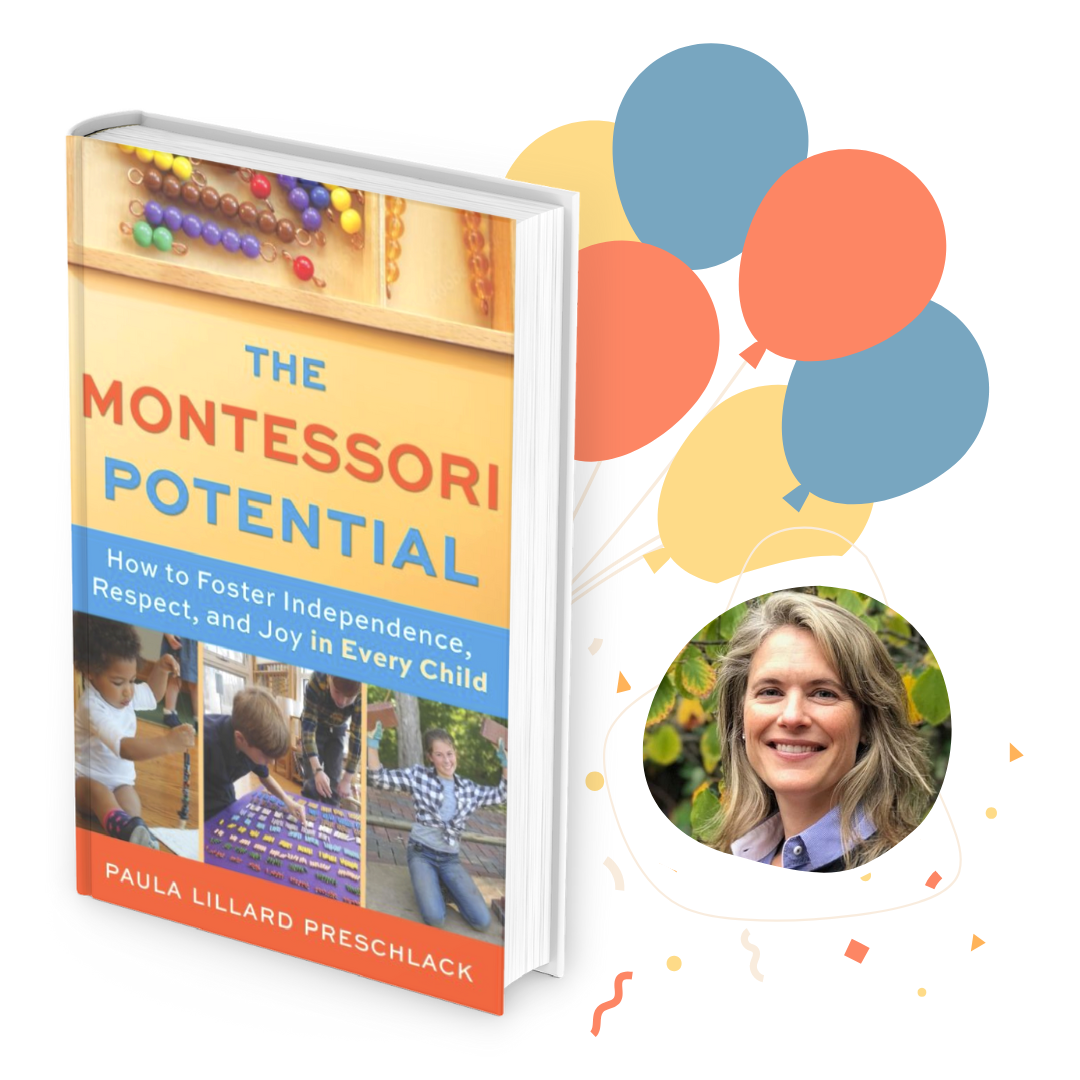 Time
6pm CET (Prague)
12pm EDT
9am PDT
hosted by respected Montessorian
Our session will be completely based on your questions!
You can ask Paula anything about her new book, The Montessori Potential, or about Montessori in general!
What's 'authentic' Montessori?

Why does Montessori work?

What can I do at home to help my toddler, child and teenager be more independent around the house?

How do I get my children to feel like a team with me at home?

How do children collaborate and persevere with intellectual and social exploration in elementary classrooms?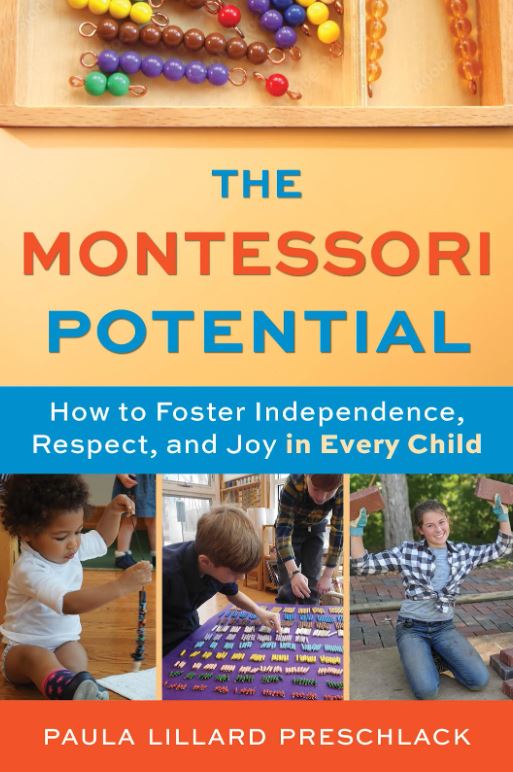 During the session we will celebrate the launch of Paula's book, The Montessori Potential: How to Foster Independence, Respect, and Joy in Every Child. The book is released on February 7!
The Montessori Potential is written primarily for parents to understand what Montessori is, why and how it works. But the ultimate goal is to give our parent audience so much confidence and inspiration, that they hand copies to their local policy makers, public school administrators and community members to raise awareness of this outstanding educational approach. As Montessori teachers know, our work with children is not just impressive academically; it's more about a way of life and how we treat and support children in their growth. It is about building character and a can-do attitude in the next generation to make the world a better place.
Let's answer all your questions and celebrate on the 7th of February!
Paula has been immersed in the Montessori world for 25 years, as a teacher, Head of School, writer, and speaker. 
Now she wants to share her knowledge with you!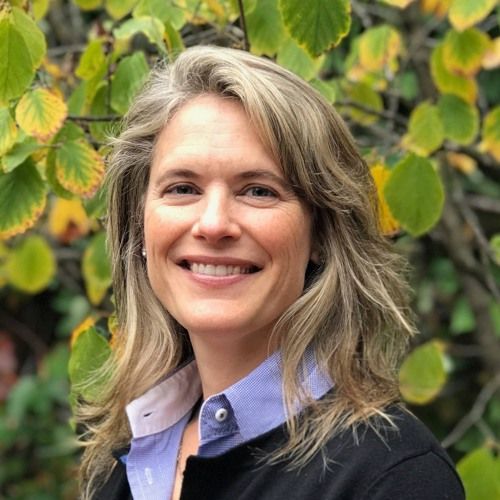 A bit more about Paula...
Paula pours her Montessori heart into speaking and writing. She has authored an upcoming book, titled The Montessori Potential: How to Foster Independence, Respect, and Joy in Every Child. 
She also consistently writes to educate about Montessori through blogs for parents and educators on her school's website. 
Paula loves to connect with families and especially loves to help to spread the word about the amazing benefits of Montessori education. She has experience observing children from birth to adulthood through her 25 years of teaching and leading a Montessori school community. 
She is trained and certified by the Association Montessori Internationale (AMI) at the Assistant to Infancy, Primary and Elementary levels. She also audited the Adolescent Orientation with the North American Teachers Association (NAMTA). 
For 25 years, Paula taught children between the ages of 1-14 and served as Head of School at Forest Bluff School in Lake Bluff, Illinois.